Xel'naga World Shaper

Posts: 2029
Joined: Thu Aug 24, 2006 7:19 pm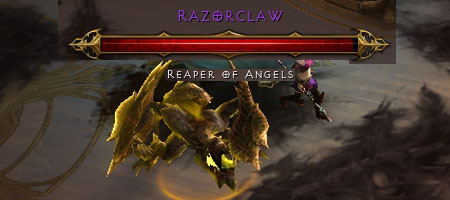 -- Razorclaw X
Creator of
Wanderers of Sorceria
and
Vision of the Future
Xel'naga Administrator

Posts: 6536
Joined: Wed Aug 16, 2006 5:21 pm
Location: His Ashworld Planet
Look at that rerigging on Thrall's facial expressions purely for the cinematic. It's nice, if only the game was like that.
- - Lavarinth
Campaign Creations Administrator
Terran Command Center Custodian

Posts: 265
Joined: Mon Jun 04, 2007 10:40 pm
Xel'naga World Shaper

Posts: 431
Joined: Sat May 19, 2007 3:21 am
Location: Belo Horizonte, Brazil
It's World of Thrallcraft!

Edit: the cinematic quality is pretty good though.