Attached is a proof of concept map.
Lav, are you ever going to allow SC2maps/mod/etc. files to be attached directly?
---
_CC Special Message_

My map-system/proof-of-concept is approaching the final stages of creation. All it needs now is polish and shine, and then maybe some prayers to see it be used (disregard that it's broken as Hell).

Thus, I think that at this point, it's worthy to show to the people of CC; no longer is it just a demonstration of 8-way movement (which is ezbsns anyway), but rather, it approaches a polished, awesome state.

I keep forgetting to tell the other people, but here it is: press Q to +3 bombs, W to +5 power.

At this point, what I need is as much feedback as possible to finish this quirky little system off, and a sprinkle of ego-boost so that I can push this into an actual map.
---
Hey all, Hydro here. I'm bringing in a proof-of-concept, yet conceptual, map project.
Straight-off, it's a vertical/horizontal shooting game system I'm working on, which presently is tooled for single-player use. That said, it's inspired by Blizzard's Lost Vikings and the Touhou project games (which it also borrows heavily from).
In it's current state, the map is just a square of terrain that has enemies spawning on it periodically, and the player can run around shooting stuff.
At this time of posting, some key features are:

8-way movement
Complete keyboard input
triggered player and bullet movement
holding Shift for "precision" (slow) movement
upgrading attack in the spirit of Galaga, Lost Vikings, and Touhou combined
bombs (and deathbombing)
powerups, including +power, +1up, +points, +bomb
custom leaderboard containing gameplay-relevant info
i dunno
All in all, the map is a bit primitive and quite a improvisation, seeing as how I made it on a whim and kept updating it for some time.
At the same time, I also consider it approaching it's implementation stage; that is to say, soon enough, I can consider the system "finished" and I can start trying to modify it for a more practical map-game.
At this point in its development, I would really like input from testers on the system and map in general. This would include a whole slew of things, from bug reports to suggestions to whatever; even whether or not you found it fun running around shooting stuff (one person collected 100 power when upgradable weaponry wasn't even implemented; LOL).
---
LATEST ATTACHMENT DOWNLOAD
at the bottom of this post

---
Change log (oldest first)
UPDATE 11:27 PM August-19-10 > --
-increased missile collision accuracy
-implemented the bomb (costs 1 vespene)
-implemented "tips" for new players
-changed all projectile units to be fliers
-made all projectile units to be invulnerable on spawn
-implemented a rudimentary leaderboard
-made changes to the camera settings
-Marauder spawning

-

UPDATE 11:42 PM August-19-10 > 4:13 AM August-20-10
-changed Marauder stuff
-reworked scoring system
-reworked shoot system
-implemented "precision" movement (hold shift)
-bomb now destroys enemy projectiles
-use ESC to regain 3 vespene (debug purposes)
-added Zealots and Immortals, which give bombs and lives respectively upon death
-implemented lives
-some balancing with shooting Zerglings
-changed Ultralisk size/collision
-added walk/stand animations for the Ultralisk
-reworked bomb so that it doesn't also instantly destroy normal units
-bomb uses a function to determine speed of blast
-1.2s cooldown to bomb

-

UPDATE 4:54 AM August-20-10 > 5:23 AM August-20-10
-fixed bomb
-changed Ultralist collision
-changed unit scores around again

-

UPDATE 7:34 PM August-20-10 > 8:42 PM August-20-10
-added on resurrect invulnerability (2s)
-fixed bomb AGAIN
-fixed walk/stand animations a bit
-(a previous update: enemies wander)
-converted all timers to Game Time

(screenshots update)

-

UPDATE 9:14 PM August-20-10 > 12:35 AM August-21-10
-implemented "death bombing" (PHOBOS IS COOL)
-SCVs (points), Probes (powerups), Drones (bombs), and Mini-Ultralisks "Minilisks" (lives) have been implemented
-running over any of the above units will give you the associated bonus
-Zealots drop Drones on death instead of giving a bomb
-Immortals drop Minilisks on death instead of giving a life
-added metadata
-some more tweaks to everything
-corners of the play area forbid ground movement now
-changed up movement process (now faces, and then moves)

-

UPDATE 3:40 AM August-21-10 > 10:33 AM August-21-10
-increased powerup pickup radius
-decreased Zergling impact radius
-Immortals and Zealots may drop more powerups at once now
-POWERS IMPLEMENTED
*at 10 Power, you shoot 1 Zergling to each side, high angle
*at 20 Power, you shoot 1 more Zergling to each side, low angle
*at 30 Power, you shoot 1 Hydralisk straight instead of 1 Zergling straight, and you don't shoot Zerglings to sides at low angle
*at 40 Power, you shoot 1 Zergling at each side, low angle, again
*at 50 Power, you shoot 1 Hydralisk at high angle instead of Zerglings
*at 62 Power, you shoot 1 Overlord toward random enemy's location; stops only for its timer;does not fire unless there is at least 1 enemy in play
*at 74 Power, you shoot 2 Overlords total
*at 87 Power, you shoot 1 extra homing Overseer; stops only for its long timer; can pick up powerups; max 3
*at 100 Power, you can run over enemies
-increased grace period
-increased death bomb window slightly (0.2s)
-fixed death bombing a bit
-some stuff I forgot
-when collecting power, there is a 1/10 chance for a x10 bonus
-hints made less empirical so that I don't have to change them all of the time
-fixed animation again
-bombs will cause powerups in the blast to go towards you

-

QUICKFIX 10:49 AM August-21-10
-start at 0 power you bitch
-removed pathing stuff

-

UPDATE forgot > 12:52 AM August-24-10
-powerups spin on the spot
-powerups play walk animation when being dragged
-tweaked speed at which powerups are pulled
-some trigger optimizations
-fixed Zergling firing on 20-29 power
-shortened lifespan of all Overderps
-reworked power-up system
-modifed some bullet properties
-some bullet/powerup properties moved into data editor (e.g. invulnerability, no supply, etc.)

-

UPDATE 1:08 AM August-24-10 > 11:45 AM August-24-10
-more trigger optimization
-shortened CD on bomb

-

UPDATE forgot > 11:58 PM September-10-10
-Bombs to Infestors (Minifestors), instead of Drones
-Drones, RGB: 25HP, 50HP, 100HP
-No more random Probes with +10; Observers are +10 power now
-drop rates adjusted for Observers
-fixed retard Probe (sort of, not really)
-death-bomb window set to 0.3s
-reworked death-bombing and respawning mechanics
-changed a setting in creation of bullets, and changed some pathing properties
-fixed the bomb removing normal units (should only be enemy projectiles)
-more optimizations
-on bomb, all powerups and missiles in entire map are magnetized/removed
-removed bullets (through bomb) grant 1 score each
-miscellaneous data editor changes
-now tracks number of SCVs collected
-reworked power levels
*0 (1 ling)
*8 (2 lings)
*18 (side lings)
*28 (far side lings)
*42 (centre hydra)
*60 (side hydras)
*80 (lord 1)
*102 (lord 2)
*128 (seer)
-removed normal HP regen
-on death, 25% of current power is lost
-updated hints
-Stalkers spawn too now

-

QUICKFIX 1:24 AM September-11-10 > 1:41 AM September-11-10
-fixed Stalkers not dropping any Drones
-bullets travelling into untraversable ground are destroyed (possible bug: bullets sometimes don't connect. Please report if you notice this.)

---
Screenshots (oldest first)
UPDATE 7:34 PM August-20-10 > 8:42 PM August-20-10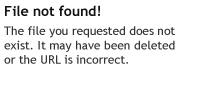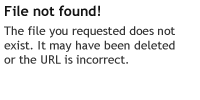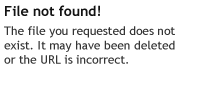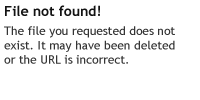 :)