Time to remember an old, gone giant who maybe was not the best in strategy games, but at least knew how to make a point: Bullfrog.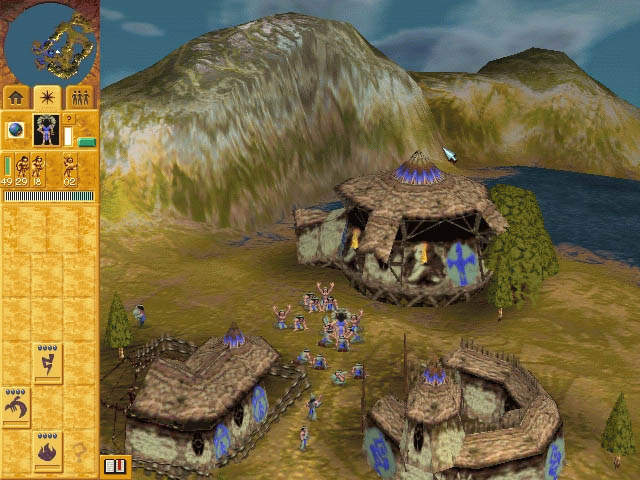 Populous: The Beginning
While the other Populous titles set you as a God who could do anything,
The Beginning
twists you as a broad with magical powers who's to mangle other broads and her followers with magic, fire, brute muscle, bridging, tornadoes and pure lightning. One of the best I've played in my early years.
Syndicate
For the record: THIS is the REAL Syndicate, not that piece of junk EA is trying to put together to 'suck on the industry's rotten corpse', to hear Iskatu tell it. This has the feeling of a pure Cyberpunk style, with everything you can imagine. Plus, miniguns rule here! I repeat: THIS is the REAL Syndicate.
Theme Hospital
Theme Hospital is a classic, the finest of Bullfrog's games before the Rollercoaster Tycoon mania came up and overshadowed this masterpiece. I mean, what else can you want besides treating all sorts of crazy diseases possible (Giant heads, Elvis syndrome, wide eyes and Werewolves) and even drive your staff nuts??? Definitely recommended!