ITASUS has officially started moving forward. Today, we take a look at the WIP remake of the Spirestorm, created by "Danimoth". The model is in early stages, but has progressed rapidly.
The Spirestorm is an Undead supership. Superships are the second largest classification of warships in MFTG. The Spirestorm, in Starcraft 2, will take up most of the screen. Its primary attack is close-range Dread Bolt, and it has a random change to trigger a Rogue Shard for immense bonus damage.
Spirestorm in ITAS -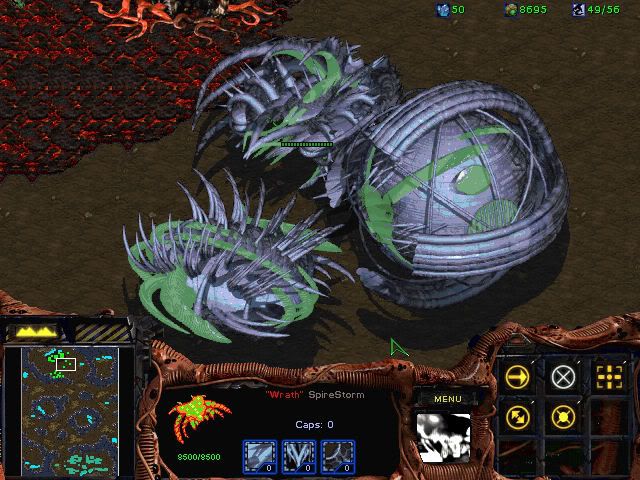 New model WIP renders -
In Starcaft 2, Undead units will have a shimmering black skin and produce a light-distorting crimson-black glow.